Family Reunion Part 5 Updates: Netflix released the second half of Season 2, titled Part 4, on August 26 after the release of Part 3 of Family Reunion in April. The streaming service hasn't stated if the program will be renewed for a fifth season, but the NAACP Image Award-winning sitcom isn't going anywhere anytime soon, based on the extremely positive fan response.
Only one potential stumbling block exists: in June, showrunner Meg DeLoatch joined CBS' The Neighborhood as an executive producer and showrunner for the fourth season.
According to Deadline, if Family Reunion is renewed, she will have to step down as showrunner, but she will remain an executive producer. It's unclear if DeLoatch took the job to stop Family Reunion or simply to pass the mantle to someone else.
Cocoa (Tia Mowry-Hardrict), her husband Moz (Anthony Alabi), and their four children Jade (Talia Jackson), Shaka (Isaiah Russell-Bailey), Mazzi (Cameron J. Wright), and Ami (Talia Jackson) star in the comedy (Jordyn James).
The McKellan's relocated to Georgia from Seattle to be closer to their extended family, which included matriarch M'Dear (Loretta Devine) and her pastor husband (Richard Roundtree). All of the key cast members are expected to return for Part 5.
Family Reunion Part 5: Netflix Details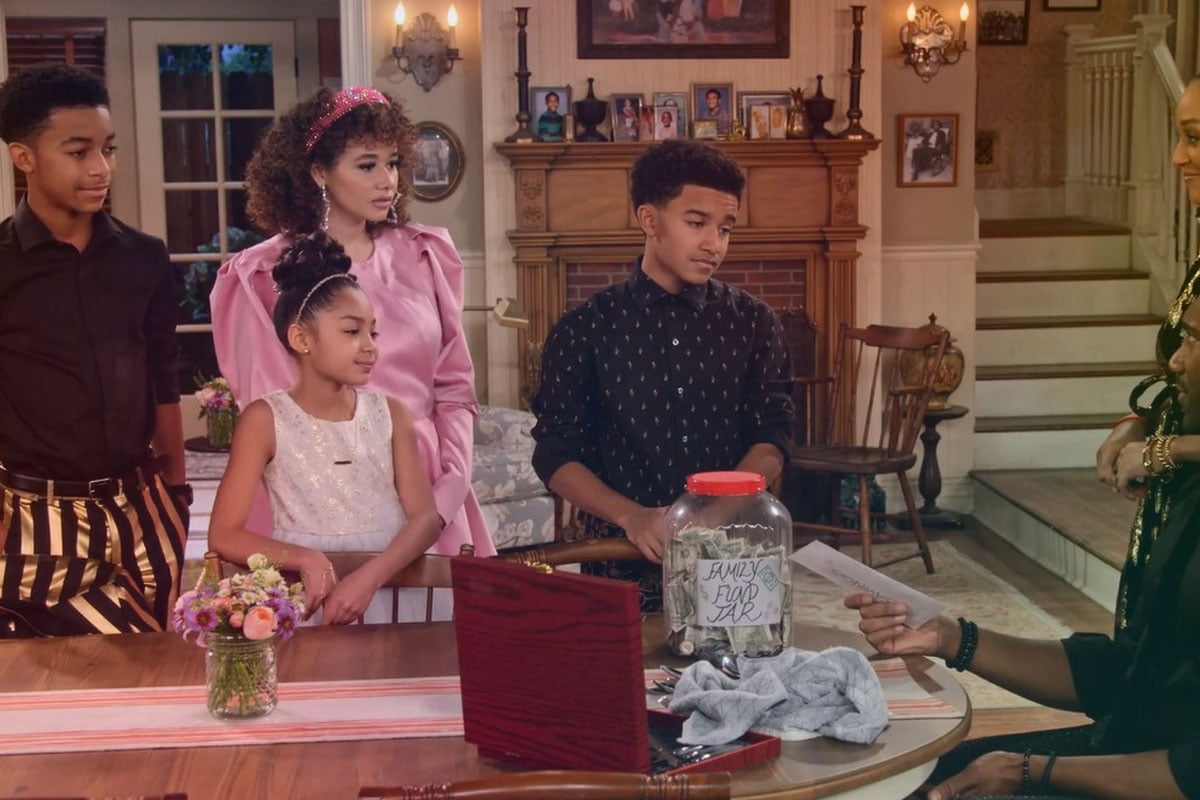 Family Reunion is a comedy that not only offers a lot of laughs but also addresses real-life issues. In a press statement introducing Part 4 of the series, DeLoatch said, "One of the things I love most about Family Reunion is that, even as a family sitcom, we try to deliver a fun and thought-provoking show for adults as well."
"We find a balance between gently introducing difficult subjects to children while also going deep enough to satisfy a larger audience."
In Part 4, the McKellans identify a closeted family member and confront the terrible legacy of the N-word, despite some bright and musical moments. It's unclear what Part 5 will be about, but you can bet it'll keep the show's balance of serious and lighthearted themes.
The first half of Season 1 of Family Reunion premiered in July 2019, followed six months later by the second half (including a standalone Christmas special in between). Season 2 was delayed due to the coronavirus epidemic, and Part 3 will not release until April 2021. If authorized, Part 5 of the series would most likely debut on Netflix in early to mid-2022.
You can Subscribe to our Newsstand on Google News, Click the below Button
Subscribe Now