Scott Disick and Amelia Hamlin Updates: Scott Disick along with Amelia Hamlin are spotted in The Hamptons. The Hamptons is popular among celebrities and luxurious people as they can have a peaceful vacation amidst their busy life.
The Hamptons is situated in the hot spot east of New York City. Scott Disick has taken his kids Penelope,9, and Reign,6, along with Amelia to the vacation.
From the snaps they have shared on Instagram, we can tell that they are spending some quality time in the Hamptons. Scott also shared a story on Instagram with a photo of Amelia and Reign posing near the dock. He captioned the picture as, "Great night just a little smelly for Reign out on this old dock".
We can find Reign holding his nose with his left hand posing alongside Amelia. Scott clarified that the docks are smelly and that's the reason behind the Reign's pose.
Scott wore camouflaging sweatpants along with a white tee. He wore blue and white sneakers to match his attire. Amelia wore a beige corset-style top with high-waisted pants. She matched her attire with pointy-toe heels. Scott shares his daughter Penelope with his former partner Kourtney Kardashian.
Scott Disick and Amelia Hamlin Vacation Photos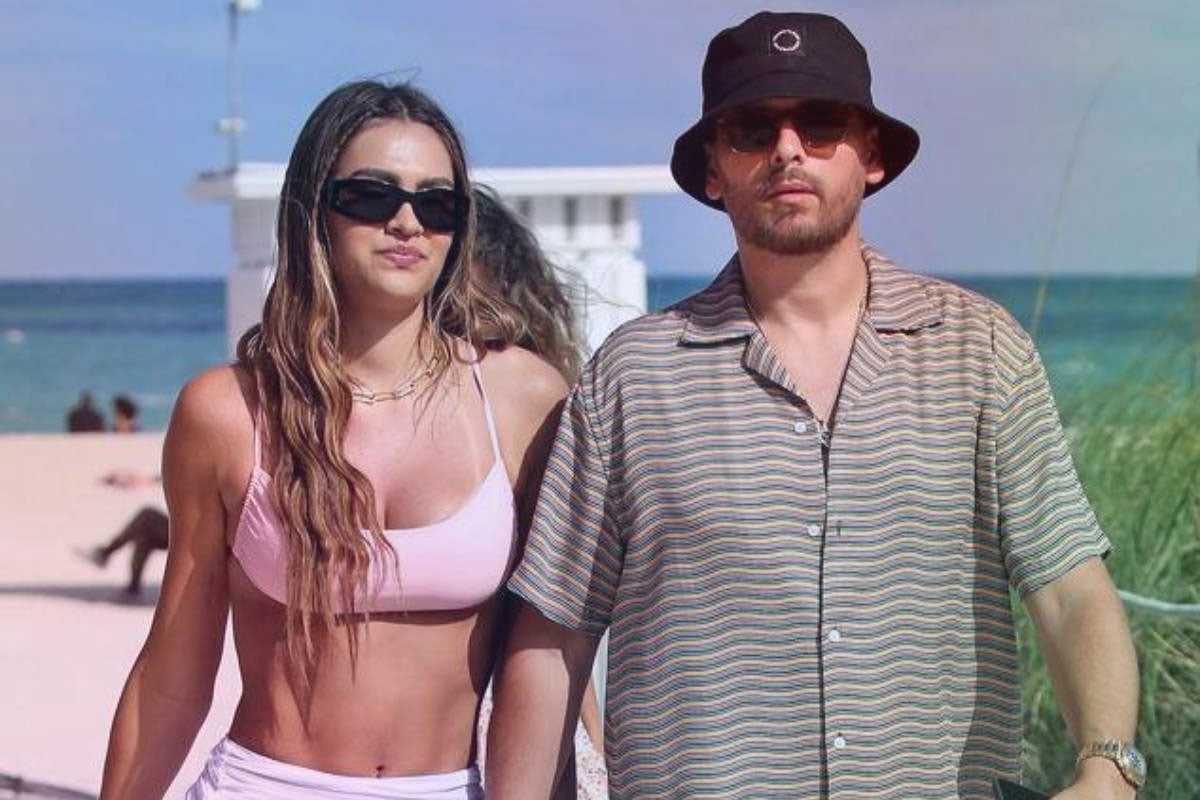 He also posted a picture of Penelope sitting on the top of a Mercedes SUV. Penelope wore a casual pink sweatshirt with a slip-on shoe.
Not long before, Amelia had shared a picture of herself licking ice cream. She also shared another snap of her and Scott posing their backs to the camera. Scott and Amelia were making the most of the summer. Source tells that they had some friends during the vacation and they have also hosted some dinners and pool days with the kids. Scott shared a video of him and Reign with identical hairstyles. He captioned the clip as, 'My Guy.
Penelope lovingly called 'Peep' by Scott, celebrated her 9th birthday on July 8 and the KarJenner family paid homage to Penelope on Instagram.
The 20-year-old daughter of Lisa Rinna commented to Penelope's birthday post as, "Happy birthday to the Beast Facialist in Town" with some heart emojis. She also revealed her nickname for Penelope, "Little Peesh".
You can Subscribe to our Newsstand on Google News, Click the below Button
Subscribe Now